Gift Card API

Let Softweb Technology help you deliver eGift cards (also known as eCodes) in real time through its proprietary Gift Card API. We make it easy (and fast!) to digitally deliver eGift cards from more than 15 national brands. The Softweb Technology Gift Card API allows B2B program buyers and clients in the loyalty, rewards, incentive, employee benefit, and membership industries to quickly integrate with our gift card catalog and send eGift cards in real time to program participants.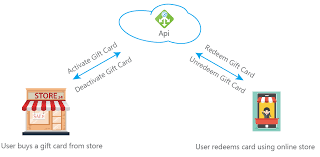 It's an ideal solution
1.Loyalty programs needing real time eGift card fulfillment
2.Rewards programs wanting digital eGift card options
3.Consumer promotions requiring instant rewards.
4.Program managers looking for a less manual way to manage reward inventory
Unique Features
1. No inventory! More than 15 brands serviced through the API and delivered on demand
2. Delivery options ranging from sending instant emails with an eGift card to your end users, dropping the eGift card into your end users' online account, or simply sending back to you as a bulk order
3. FTP file bounce capabilities and many more options.
Operational Ease
We make it easy! We manage all of the real-time operational aspects of connecting with the retailers' processors, activating the eGift cards and even helping to deliver the eGift cards via a abranded program email to your recipients. Whatever your needs are, your developers can easily connect to our Gift Card API.
E-Gift Cards
Easy to send and awesome to receive: e-gift cards, prepaid cards and non-profit donations.
Instant Delivery - in bulk or automate sending with our API
Program Impact - gift cards are proven to deliver results
Easy Tracking - easily tracked for accounting and customer support