CS-Cart Website Development
The first version of the product was released in 2005, and since then the ecommerce platform was evolving over the years, undergoing significant changes and improvements. Over 30,000 web stores currently use CS-Cart shopping cart software which is a great sign of its quality and reliability.

Softweb Technology completes this assistance with CS-Cart development. If your organization is using our utility then you can rewrite, edit, write or modify any type of article it may be technical or non-technical. Softweb Technology is a Website development company, completes clients requirement from the beginning and make them happy with efficient and reliable CS-Cart development services. We approach projects and portfolio in CS-Cart with our experienced CS-Cart developer who make it possible to carry CS-Cart development in the success. We know the latest trend in CS-Cart development area and with that, we provide modern development and design to the clients. We are best in CS-Cart customization and maintenance.
Benefits of CS-Cart Website
1. High Functionality
CS-Cart comes with a rich out-of-the-box set of features, making it possible to administer a powerful and successful online store. You can manage an unlimited number of products and categories with a large variety of detailed settings. The platform supports multiple languages and currencies and offers a lot of payment/shipment options.
Inbuilt content manager allows you to publish different kinds of web content. An important feature is CS-Cart inventory tracking system, which notifies you when a certain item is almost out of stock. Besides, with the platform's open PHP code you can make your own changes in its functionality.
One-page checkout means that all purchase info is located at one page. Thus, instead of endless browsing, your client gets a clear and comprehensible overview of all purchase steps.
Multi-Vendor and Ultimate editions offer some extra functions, such as separate admin panel for vendors and the possibility to manage a few different stores from one back end.
2. Convenience and Accessibility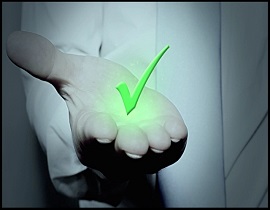 Some shopping carts are powerful and complicated, other are simple and straightforward. CS-Cart is a perfect combination of both: in spite of its high functionality, it is quite accessible and easy to use. CS-Cart installation is quite effortless. It can be performed without any special knowledge – all you have to do is follow the manual available at the official site.
The platform offers usability and convenience for both customers and store owners. It has an intuitive admin dashboard as well as a user-friendly storefront. CS-Cart template driven design makes it possible to perform quick modifications without any difficulties.Each CS-Cart edition offers technical support, which is partially free. You can also find answers to your questions about the platform's functionality on the community forums.
3. Marketing Tools
CS-Cart software is equipped with a wide range of instruments for promoting your store and attracting customers. The platform has a powerful promotion system. To set up a promotion you will need to add a bonus and specify the conditions under which a customer gets it. You can easily adjust numerous bonus options. CS-Cart supports gift certificates and offers a variety of options for them. Inbuilt affiliate system allows setting up programs for successful cooperation with potential partners. CS-Cart platform supports search engine friendly links, customizable meta keywords and product/category descriptions, which helps to improve your store's ranking in popular search engines.
4. Exclusive features
CS-Cart provides some useful features, which are innovative for eCommerce – you will not find them in many other shopping carts. These features are the block manager and use of AJAX technologies. The block manager arranges data in blocks, which simplifies information search for your customers and increases the chances they will find what they need. AJAX technologies reduce page loading time, making the process of online shopping faster and more convenient.
5. Useful Extensions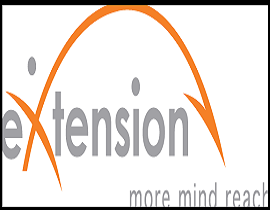 If you would like to add some supplementary functions to your CS-Cart shop, you can do it with the help of various add-ons. If you are interested, for instance, in your store statistics, the statistics add-on will be a very helpful thing for you. Another notable example is CS-Cart Return Merchandise Authorization add-on, which can assist you with return management. Numerous extensions with various functions are available at CS-Cart community forums.
So Is It Good For You?
CS-Cart is a modern and powerful ecommerce solution with a wide range of beneficial features. It is worth being considered as an option.