BBPS API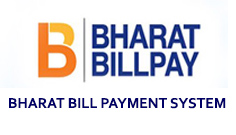 What is BBPS?
Bharat Bill Payment System (BBPS) is RBI essential system that provides an integrated, interoperable invoice payment service to customers from all regions, with transaction certainty, reliability and security. It provides customers with bill payment services through an agent network or online, enables multiple payment modes, and provides instant confirmation via BBPS web, BBPS app, SMS or receipt . We are promoting a cashless society by shifting cash bill payments to electronic channels. Currently, you can pay bills for utilities (gas, electricity, water, DTH) and telecommunications.

Postpaid Bill Payment:

Online Utility Bill Payment Business is a profitable business for small entrepreneurs and shop owners to add extra income. As India is moving towards digital transactions so making online payments is profitable business as water bill, electricity bill, gas bill, postpaid bill, internet bill etc. become online.
Why BBPS?
Interoperability: BBPS is an integrated online bill payment business platform that connects bank and non-bank entities at bill aggregation, billing, payment service providers, and retailers.
Accessible: Facilitates continuous payment of invoices through any channel, including models supported by BC / Agent branch / bank branch / representative contacts.
Integration: BBPOU (About Bharat Bill Payment Operating Unit), i.e. Banks / Non-Banks, should be connected only to BBPCU (Central Payment Unit of Bharat) and NPCI (National Payments Corporation of India). The billers need to connect to a single BBPOU so that all customers can pay their bills.
Compensation and Settlement: Use standardized rules/guidelines to make multiple liquidation and guaranteed settlements between different parties
Complaint Management: BBPS will introduce a standardized complaint management system to handle customer complaints in all types of transactions.